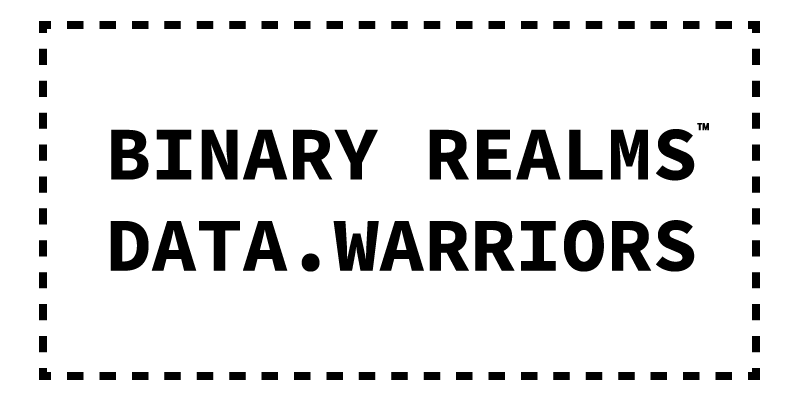 Binary Realms Data.Warriors
A free, non-collectable, turn based, strategy card game
A wide, augmented, reality network allows citizens of The Metropolis to aid on visualizing and interacting with information on a daily basis. And yet this system also allows for clandestine, underground duels of Digital Warriors that use their logic skills to craft custom Battle Programs and Daemons to battle each other in digital, hack-and-slash Data Wars! For some, is just a dangerous hobby, but for others, though, it's more than just a game...!

You have logged in successfully... Welcome, %USER_NAME%, to the Binary Realms!
Binary Realms Data.Warriors is a free, turn-based strategy card game that you can print, cut and enjoy! Play with your friends in intense computer battles, hacking each other using executing commands, loading programs and daemons into your memory to delete each others' drives completely. Welcome to a new kind of card game!
We're currently in Public Alpha stage. Expect technical difficulties, abrupt changes and huge updates in the meantime until we reach Beta.
For information, online card catalogs and more resources, please visit the Data.Warriors official website

Download
Click download now to get access to the following files:
Series 1 Starter Kit - Version 0.5
9 MB
Series 1 Card Collection - Version 0.5
6 MB
Series 1 Ruleset Booklet- Version 0.99
673 kB
Series 1 Dictionary Booklet - Version 1.0
478 kB
Series 1 Assembly Manual - Versin 1.0
1 MB
Series 1 - Card Templates
10 kB