Rescue in Faraway Fields
If you played Shootris you know it already: The MMZ CRT shader by MarsCat arrives to Rescue in Faraway Fields!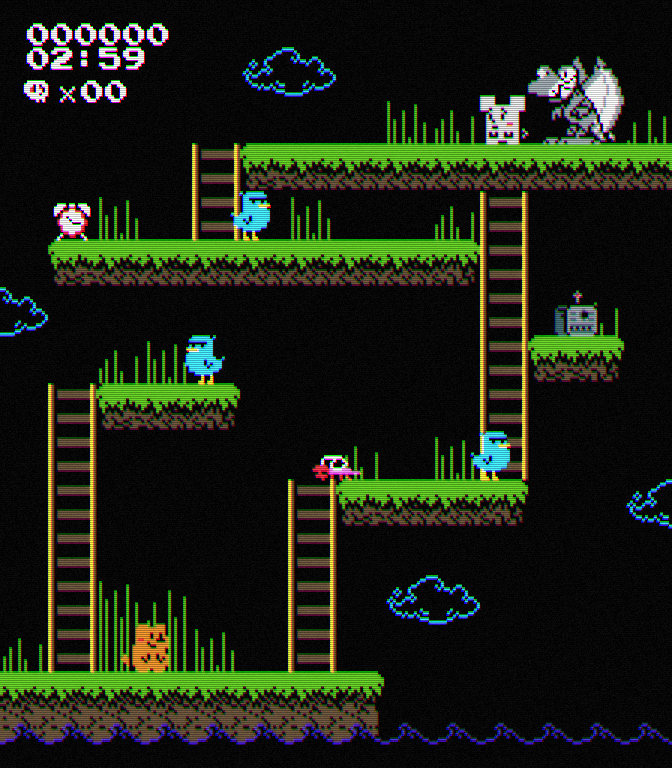 Looks great, doesn't it? I really like how the game looks with the filter on, and it's even prettier on movement! Last post's GIFs were made with the CRT shader on, and it might give you an idea of how the game looks when running with the filter on.
The original implementation of this CRT filter was software-based, but MarsCat and I rewrote it as a pixel shader. Alongside the filter, a new smooth option and a best fit setting for scaling were added. I personally don't really like smooth scaling, but I have to agree that I like how it looks with the CRT filter on.

Now, the shader isn't available on the HTML5 build of the game, so if you'd like to see it for yourself, you'll have to get the Windows version. Don't worry, there's a few other perks you get with the Windows version, including the ability to save and load high scores, future updates and one more new feature that's not very useful, but very cool to test. That'll have to wait until next time, though!

Get Rescue in Faraway Fields